27 Fund
Our goal? Raise $27,000 now through the end of 2020.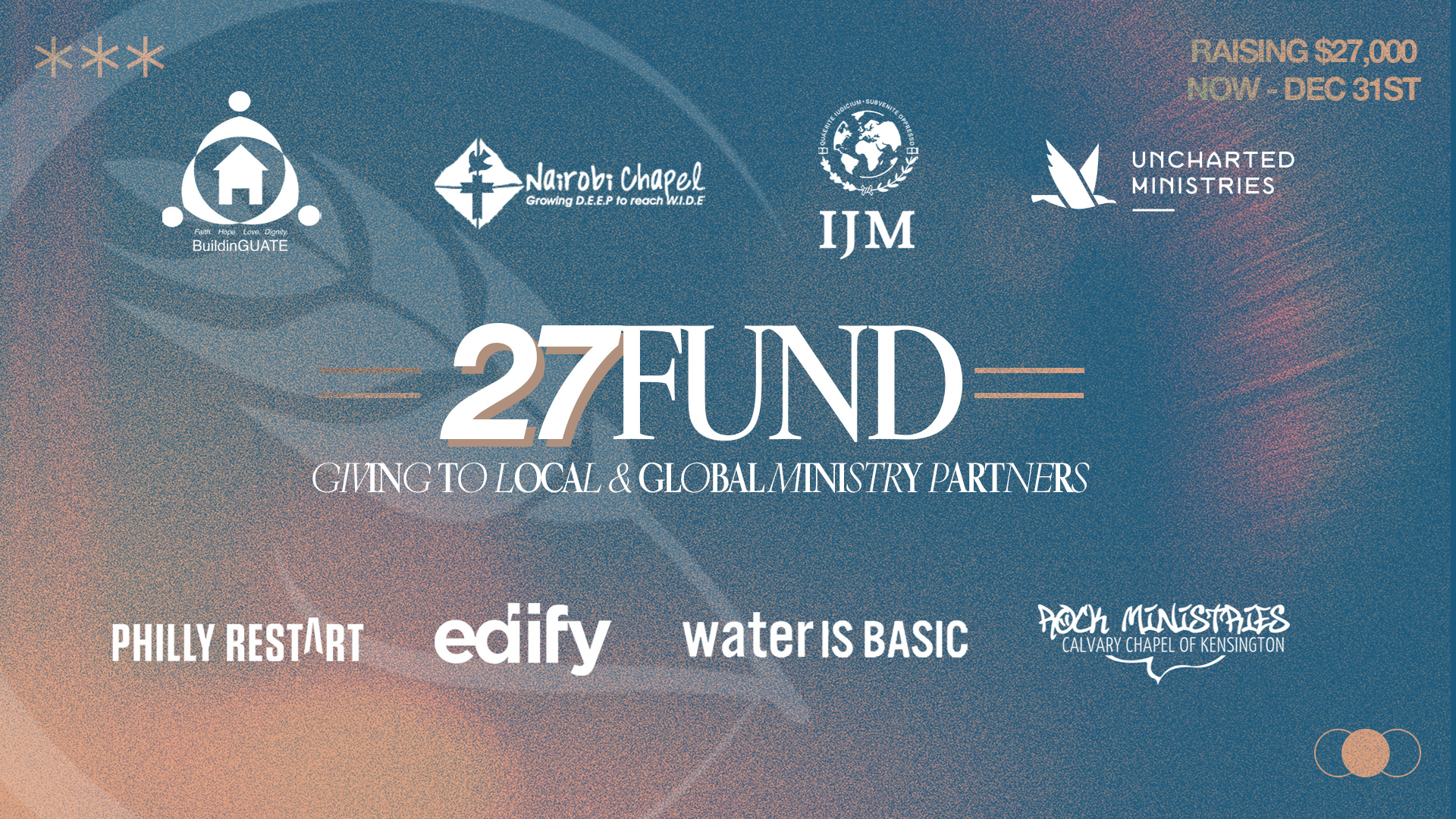 In honor of our 27th anniversary, we feel led as a church to help our local and global partners who are financially struggling through this season of COVID-19. Parachurch organizations are down 50% in their giving — will you partner with us and generously advance God's kingdom to the ends of the earth?
Each of the organizations below are our missional partnerships. Over the years, we've supported, sent, and served with them in various capacities. Check out each organization below by exploring their website! Our desire is that you'll generously give to the 27 Fund and then continue supporting one of our partners.
Then, click the button below to give by selecting "27 Fund".